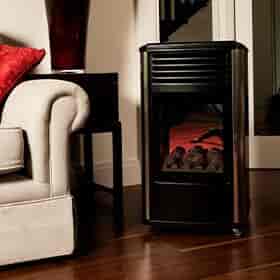 Never feel the cold again with our range of portable gas heaters!
Our compact gas cabinet heaters are ideal to use indoors. They don't require a power point, glide effortlessly where needed and can warm any room quickly.
With a variety of heat outputs, we're sure you can find the perfect Calor gas heater to suit your needs and style.
Browse popular models, including the beautifully designed Provence and Manhattan. The realistic wood-burning effect will instantly make your home feel warmer and look cosier.
Do you need help choosing the right portable gas heater for you? Take a look at our Gas Heater Buyer's Guide.
Items 1-12 of 19
Items 1-12 of 19